When looking for an industrial air cleaning or purification solution, there are a number of options to select from. The most commonly used equipment includes air scrubbers, commercial dehumidifiers, and ozone generators. Knowing when to use each tool is the key.
There's also industrial and wood shop specific solution including cyclonic separators and dust collectors and shop air cleaners. And, for mold remediation, pesticide and biocide dispersal ULV foggers and solutions are also used.
Finally, we've recently added air purifiers for home and office use.
Each of the options above performs some function used in various abatement jobs including odor elimination, mold control, airborne contaminant removal, and other remediation work. Compare and contrast the options below to choose the right solution for removing indoor airborne contaminants and restoring air quality.
Air Scrubbers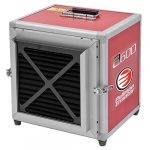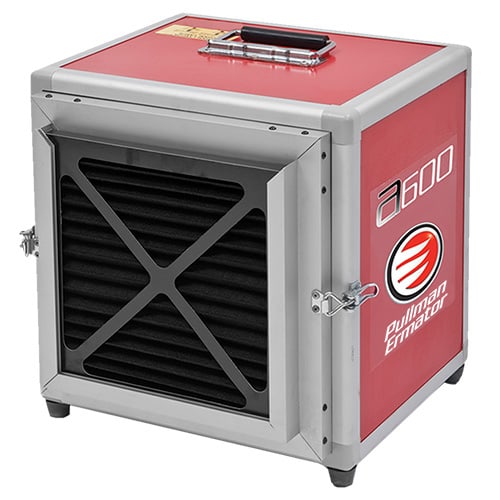 Commercial air scrubbers, sometimes called negative air machines, provide contractors a solution for particulate removal by way of filtration. Airborne biopollutants that air scrubbers are put to task on include a variety of bacteria, gasses, mold, odors, smoke and volatile organic compounds (VOCs).
Commercial air scrubbers remove particulate from the air by drawing air in, passing it through a series of filters, then passing it back into the environment.
Workshop Solutions
Dehumidifiers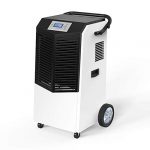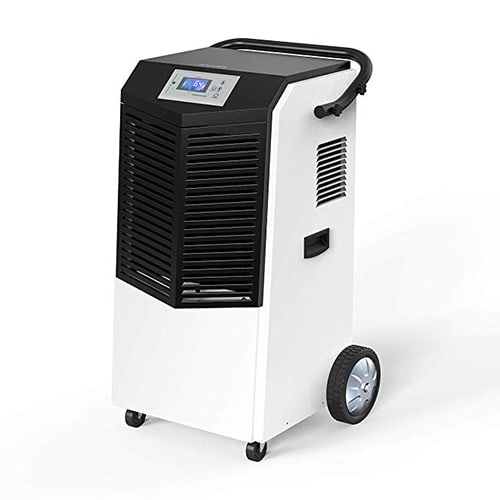 Commercial dehumidifiers are used to speed up the natural evaporation process. Like air scrubbers, dehumidifiers draw in air, but that air does not pass through any filters. Instead, air passes over metal fins that are cooled to a dew point that is less than the dew point of the room or structure they are placed in. This causes moisture in the air to condense on the fins where it is eventually drained and removed.
Generally speaking, for remediation purposes, a dehumidifier in enlisted first to dry the air in a room. Once the room has dried, air scrubbers are introduced to remove airborne particulates.
Ozone Generators
Ozone generators, like air scrubbers, can be used to kill bacteria, mold and mildew as well as remove odors. The way in which an ozone generator does this is very different from an air scrubber. Whereas an air scrubber filters air to remove particulates, an ozone generator (as the name hints at) does this by generating ozone.
Ozone generators introduce safety precautions into the remediation equation. While they can be effective, ozone can be harmful, especially when use is beyond odor removal.