Whether starting a business from scratch or growing an existing one, equipment purchases are never a welcome expense. Leasing equipment is an option, it cuts into overall margins. That makes it manageable in the short term, but not a wise long-term move. So if it's time to buy, how can you save on remediation equipment?
When to rent and when to buy
As a business, when you face a spike in business creating equipment needs the first thing to determine is the nature of the spike. Is the uptick in work based on a short-term change in the market? Or, is your business ready to grow and take on more business in the long term.
Remediation, restoration and abatement businesses are often faced with this challenge: A storm rolls through and generates short-term opportunity. In the long term, however, that opportunity evaporates (no pun intended).
If the key driver in your business isn't one that you expect to last, renting equipment is likely the best route. While owning the equipment and profiting from its use in the short term will look good on the books, paying it off in the long term while it sits unused will drag profit down.
But, if you see an opportunity to expand your business by adding new services or expanding your reach, how can you avoid some of the financial hit of new equipment purchases?
Reducing costs when purchasing equipment
The most common ways a business can save on remediation equipment purchases include:
Financing – Of course, financing is an option that can help lighten the blow when purchasing equipment. As opposed to paying full price upfront, you can instead pay for new equipment as it generates revenue.
Bulk Purchases – While not always an option, manufacturers and retailers sometimes offer better pricing when buying many of one item.
Bundles – In addition to bulk purchases, a recent trend is bundling different pieces of equipment to essentially sell a service-solution at a single (lower) price.
Example #1: Save when buying multiple air scrubbers
Bulk Purchase: Save on several of the same item
Let's consider the purchase of four air scrubbers for industrial use. Our remediation business is expanding and we need air scrubbers for new crews that we've hired. We have everything else we need really, it's just a matter of adding these additional air scrubbers.
We've decided to go with four BlueDri BD-AS-550-BL HEPA air scrubbers. At the time of writing this post, they are $569 apiece. Ignoring tax, our cost is:
4 x $569 = $2,276
But, there's another option. There is a bulk purchase of 4 550s for $2,100. That's a savings of $176. How you got that savings? Simply by adding the 4-pack instead of the single item to the cart.
We'll keep $176 and pay $2,100, thanks!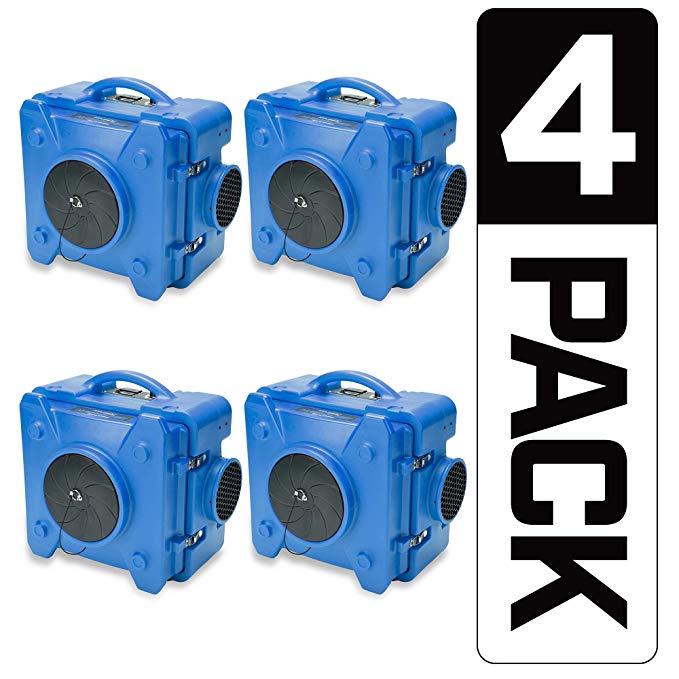 Example #2: Buy a remediation bundle for bigger savings
Bundle purchase: A variety of related items just at a far lower price
Often bundles can save you even more. Here's an example of a manufacturer bundle that would make sense if adding a new service line, or expanding existing operations:
Our shopping list: 8 BlueAir One-29 heavy-duty air movers to pair with a single BlueDri BD-76 Commercial Grade Dehumidifier. Purchased separately (at the time of writing this):
(8 x $149) + $1,064 = $2,256
But, there's a bundle for that, and the price is significantly lower. You get the same equipment, but the cost is a mere $1,699. They call it the Resto Pack.
We'll take it and pocket the $557 in savings!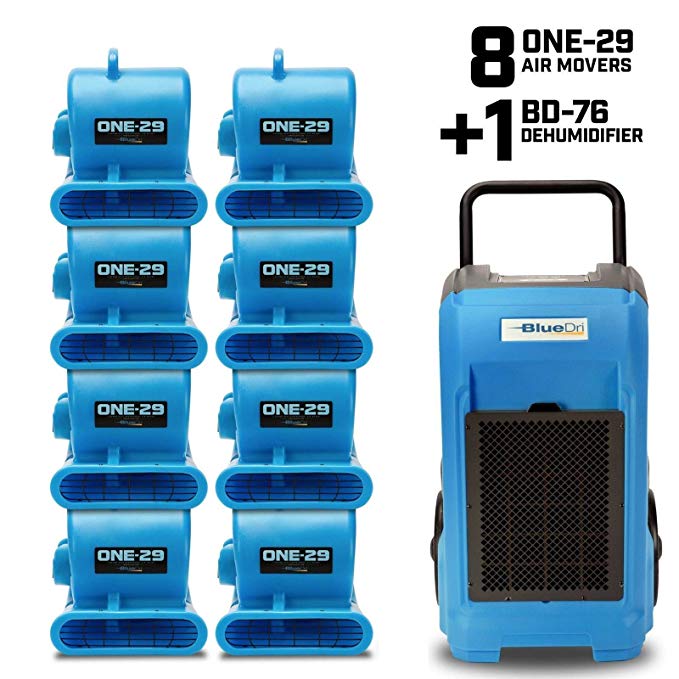 Conclusion
While financing is an option available to just about everyone, be sure to shop for the best price. And, if your remediation equipment needs include more than one item, look to bulk purchases and bundling. The amount you can save is significant.